Planets Aligned in Amethyst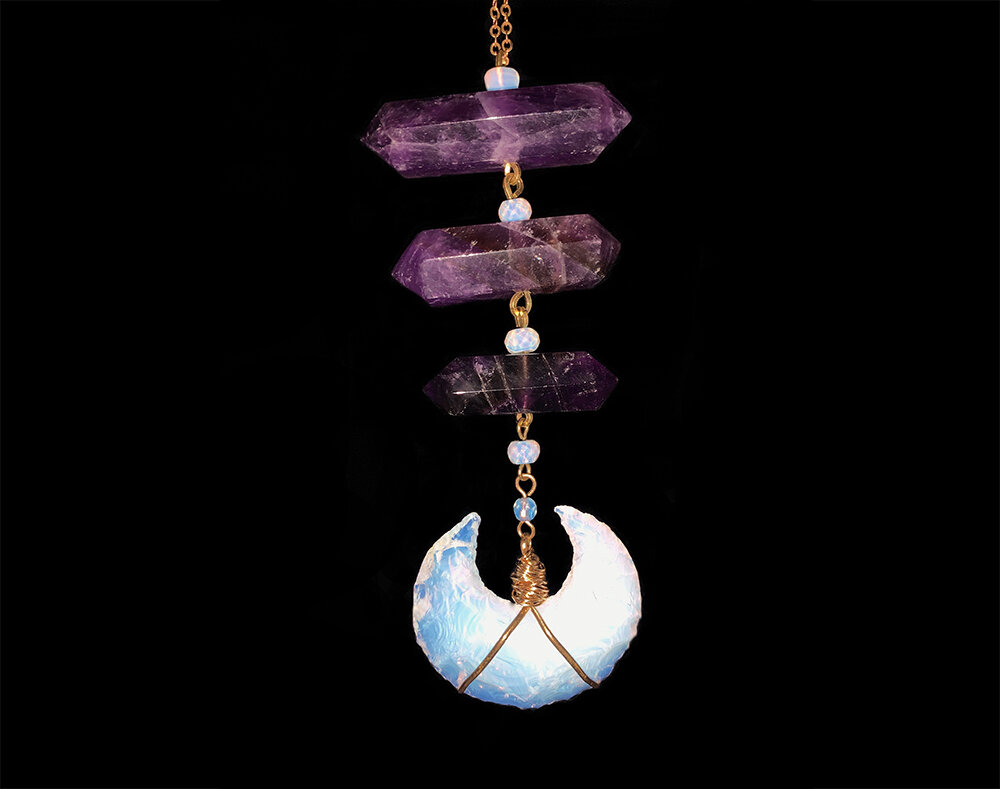 Planets Aligned in Amethyst
What can't I say about this necklace. I loved making this, and the time it took is well worth this piece that pays homage to such a balancing force as the Moon. The 3 natural Amethyst points represent the Sun, Earth, and Moon. The moon that guides the oceans. Women's cycles. The blooming of night flowers...
This shimmery Crescent moon iridescent light casting Opalite. This pendant measures nearly 4 inches long.
Chain length: Chain approximately 15 inches long with an adjustable 3 inch chain, see this chart for reference.
There's always something more...